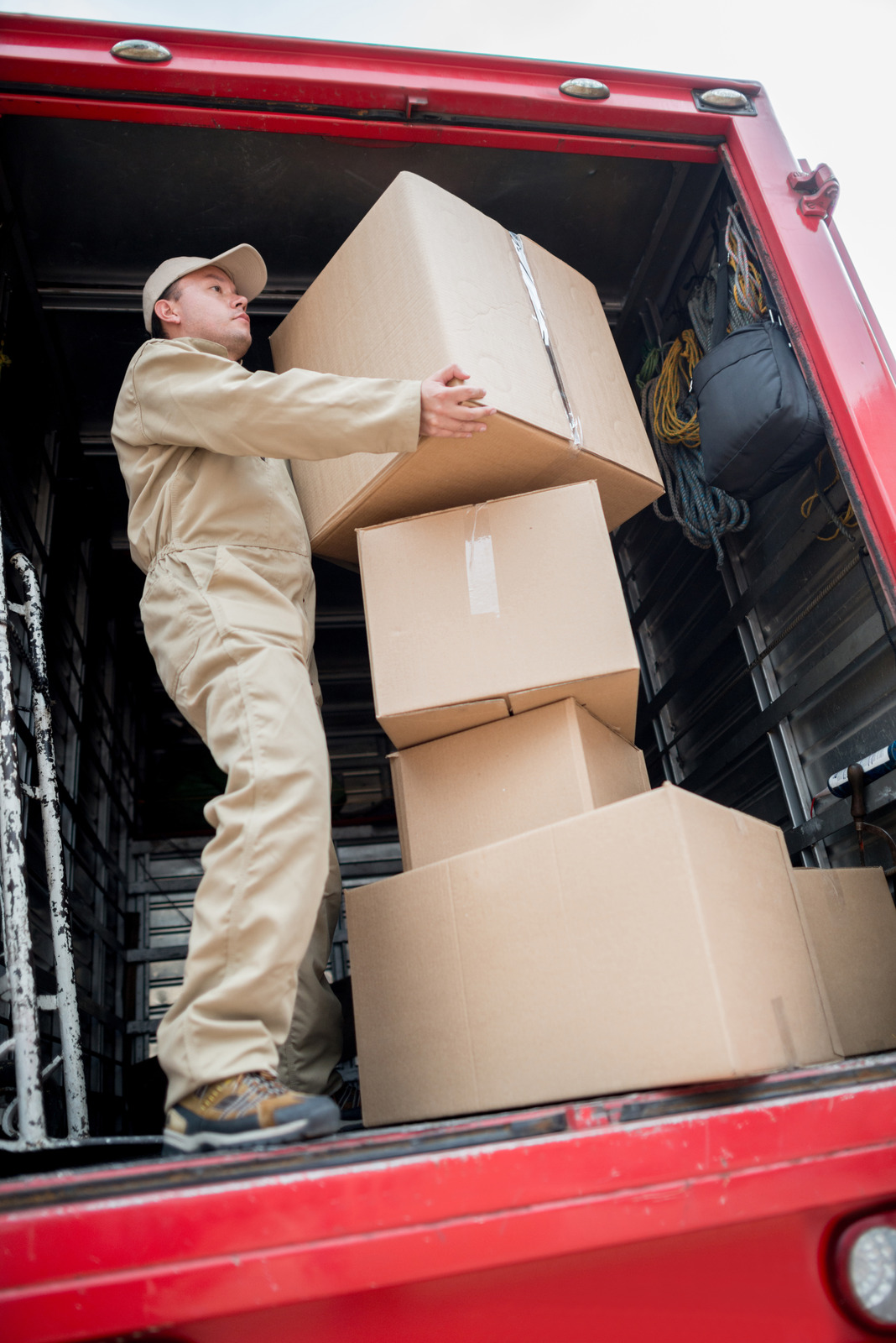 Eight weeks before you move
Finding advice for preparing your move can be easy to find, but there is little helpful direction out there for what to do when you arrive at your new home or place of business. This is also a stressful time. You want to ensure that things go where they belong, that your belongings are accounted for, and that you have the essential items you will need while you're unpacking (clothing, food, toothbrushes etc.). This article contains some advice on what to do what you get to your destination, and offers some tips which will make the second leg of tour move easier.
When the moving truck arrives at your new location, you will need to direct the traffic. If you have children or family helping you move, have them stationed in each of the new rooms so that they can direct the movers as to where things go. It is important that each of these people is briefed in advance. Tell children not to start unpacking their stuff until everything is moved in. They will likely be excited about setting up their new room, but you don't want them pulling out all of their clothes before they have a dresser to put them in. Cluttered spaces will only make unloading more difficult, and can pose serious safety hazards. Have the boxes stacked against the walls so as to leave space to move around. Nothing can be more frustrating than bringing in a bed, only to have to put it down in order to clear a place to put it.
As you unpack your belongings, put each item where it goes then breakdown and throw away the boxes and packing materials before you start in on another box. If you need to find an item before you're done, you don't want to find yourself with ten half-unpacked boxes wondering which one it's in.
Remember to allocate time for food. The friends and family helping you move will likely be hungry and tired before everything is unpacked. You won't be able to fire up the stove and cook a casserole, so have a plan for how you're going to feed your team. Arrange to have food delivered or send somebody for takeout. Keep some paper plates, cups, and plastic utensils in your vehicle. You won't want people trying to locate and unpack the fine china so they have something to eat there pepperoni pizza off of. Remember, Things will go much faster if your people are well fed and happy.
Finally, make sure that all of your boxes and items are accounted for before the movers leave. It is much harder to file a claim for a lost item 2 weeks after the fact. If you're smart (which of course you are!) you will have prepared a numbered box inventory list before you left your original location. Make sure that you have each box in your inventory accounted for. One way to do this is to stand next to the truck, and check off the numbered boxes as they come down the ramp. Make sure you know what was on the trucks, and what came in another vehicle (like your Uncle Bubb's truck). You don't want to embarrass yourself by filing a claim with your moving company on a DVD player which Uncle Bubb forgot to take out of his truck.
Once you arrive at your new location, settling in to your new place will be much easier if you know that you were well planned and organized. Keep these suggestions in mind when you plan your move.
For immediate assistance…
Call 800.715.8302 today to speak with a Relocation Expert right now! You can also request a Free Moving Estimate online right now.
Moving can be a very stressful event when you don't plan ahead, so don't waste more time and get started planning your move